Among baby boomers who have a strategy for collecting Social Security, the most frequently selected triggers for planning were:
Concern about whether savings will provide enough income in retirement – 44 percent
Need to decide on my retirement age – 42 percent
Source: "How much will I get?" Securian Financial Group, 2013
What's new
May 2013
Debt torpedoes retirement expectations
Conventional wisdom says it's best to enter retirement with no debt of any kind – not even a mortgage. But half (40%) of the retirees surveyed by Securian Financial Group last month say they carried debt into retirement. Of those, more than half (55%) carried $25,000 or more. More than one-fifth (21%) held $100,000 or more in debt at retirement.
"These numbers are troubling," says Michelle Hall, manager, Market Research, Securian Financial Group, whose team coordinated the survey, Retirement Time Bomb: Mortgage Debt. "For retirees on fixed incomes, debt payments are extremely burdensome and become more so as the cost of living rises."
Boomer mortgage debt soars
Perhaps the most dramatic finding of the 2013 study is that the percentage of pre-retirees who expect to carry mortgage debt into retirement rose a stunning 123 percent since the last survey Securian conducted. More than 67 percent of boomers currently expect to carry mortgage debt into retirement, compared to 30 percent in the 2007 and 2009 surveys.
"Mortgage debt is a dark cloud over pre-retirees' financial futures," Hall continues. "Before the Great Recession, they may have expected to sell their homes at a profit and add it to their retirement nest eggs. Years of home devaluations and high unemployment dramatically changed many boomers' financial plans."
Forty-six percent of the pre-retirees in the Securian survey said they expect to carry various types of debt into retirement. Nearly half (48%) expect their debt to equal or exceed their savings at retirement.
A bright spot
On the brighter side, fewer retirees in the 2013 survey had carried debt into retirement. Just under half of the 526 retirees (49 percent) carried any kind of debt when they retired compared to 71 percent in the 2007 survey and 67 percent in 2009. About one-third (32%) of the retirees said they incurred debt after retiring. Nonetheless, more than half (53%) said debt is "something you should avoid if at all possible."

---
» April 2013
Securian study of retirement strategies finds knowledge lacking
» March 2013
Minnesota Life sponsoring breakout at benefits conference
» February 2013
Minnesota Life reports outstanding year-end results
» January 2013
Growing a company in good times and bad
» December 2012
Happy holidays!
» November 2012
Healthspan vs. Lifespan
» October 2012
Voluntary benefits
» September 2012
Promoting goodness in leadership can energize your workforce
» August 2012
Securian ranks among best employers
» July 2012
2012 Financial Wellness Survey
» June 2012
Global Rescue is travel assistance partner
» May 2012
"Voluntary Pulse" survey guides carriers in improving benefits strategy
» April 2012
Will my money last as long as I do?
» March 2012
Securian appoints leaders for two branch offices
» February 2012
Minnesota Life reports outstanding year-end results
» January 2012
The key to controlling health care costs: more transparent than you think
This article appears in our free, monthly e-newsletter - Aware. Click on the banner below and subscribe now!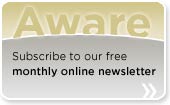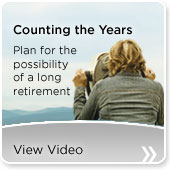 Insurance products are issued by Minnesota Life Insurance Company in all states except New York. In New York, products are issued by Securian Life Insurance Company, a New York authorized insurer. Both companies are headquartered in Saint Paul, MN. Product availability and features may vary by state. Each insurer is solely responsible for the financial obligations under the policies or contracts it issues.

©2009 Securian Financial Group, Inc. All rights reserved.